Pre and Post COVID-19 edition
Each writer will find different settings conducive to the creative process. Many of them attest that working at home is the most productive. Personally, I struggle to motivate myself when I am alone in my flat. My home hosts a range of distractions ready to feed my procrastination. For this reason, I prefer to work in a public space that offers modern world creature comforts, it's always a bonus if the place offers hot beverages.
Lockdown proved more challenging for me as a writer because I found I was less productive then usual due to being stuck at home. The moment the restrictions were lifted I went back in parks and where possible cafes. There is differently something about having a creative space to claim as your office space. For example working outdoors in a garden is equally conductive for me creatively.
Thankfully, I had the fortune of living in Essex over the summer where I had my own garden to write in. As a Londoner first and foremost I can attest most city dwellers do not have this luxury. Personally, I find I am more creative when I am outside this may be lending to the fact I live in cities where living spaces are smaller.
I have acquired a certain level of knowledge from writing in many boroughs across London and each venue has pros and cons. Given the unpredictable weather of London, I am prone to pick an indoor venue, but there are many wonderful outdoor locations to sit and write. The city is filled with plenty of parks and squares that are open to the public. Thankfully, a cafe is never far away if the rain begins to fall.
Unfortunately, 2020 has really changed the way writers use public spaces. In fact, I had this post saved in drafts for just over four months before I decided to revisit the topic. It is safe to say the blog changed grew longer as a result.
In no particular order, I have listed my favourite areas to write discussing the pros and cons of each area. This will allow readers to make their own informed decision.
Outdoor Space – Trent Park, Oakwood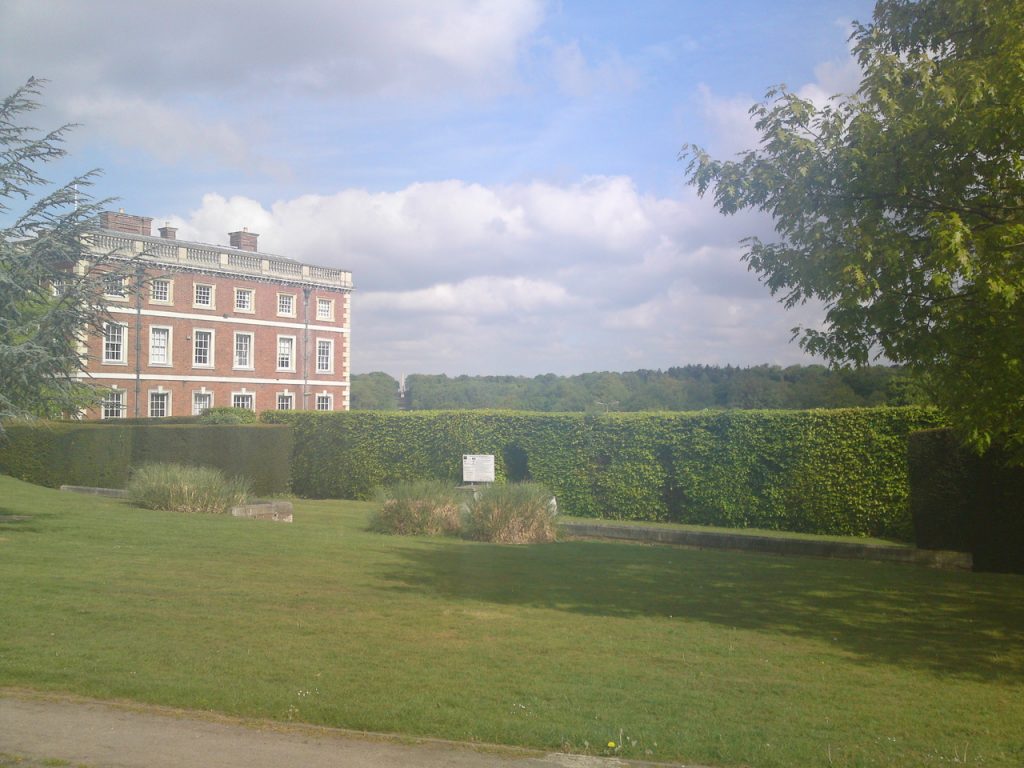 Pros: Trent Park is located in North London, you can access this park via getting the tube to Oakwood and walking down Snakes Lane. The vast grounds cover some 20 hectares (3.2 km2), housing the beautiful Trent Park House, a lake and surrounding woodland area. Due to the remote location, it is a serene experience, I advise visiting in spring when the daffodil blooms are covering the entire grounds in yellow beauty. It is reminiscent of a scene from Big Fish. I was lucky to study on the grounds and it was not uncommon to spot rabbits and, on a rare occasion, a fawn. Due to recent renovation of the park, I would advise (if possible) hiring a car and driving to the park. Lockdown has made us realise the importance of outdoor spaces and you certainly won't need to worry about social distancing here.

Cons: Location, Location, Location. Having studied at Middlesex University, I had the luck of soaking up the nature of Trent Park with ease. However, Oakwood is essentially the end of the Piccadilly Line and there is not much around apart from the park itself. If anyone lives locally in this area of North London. i.e Enfield, I highly recommend visiting for its creative energy. If you live on the other side of London and are not deterred by the long journey I can assure you it will be worth the time. There is also a lack of Wi-Fi in the park so make sure to have your own data.
Outdoor space- Red Lion Square, Holborn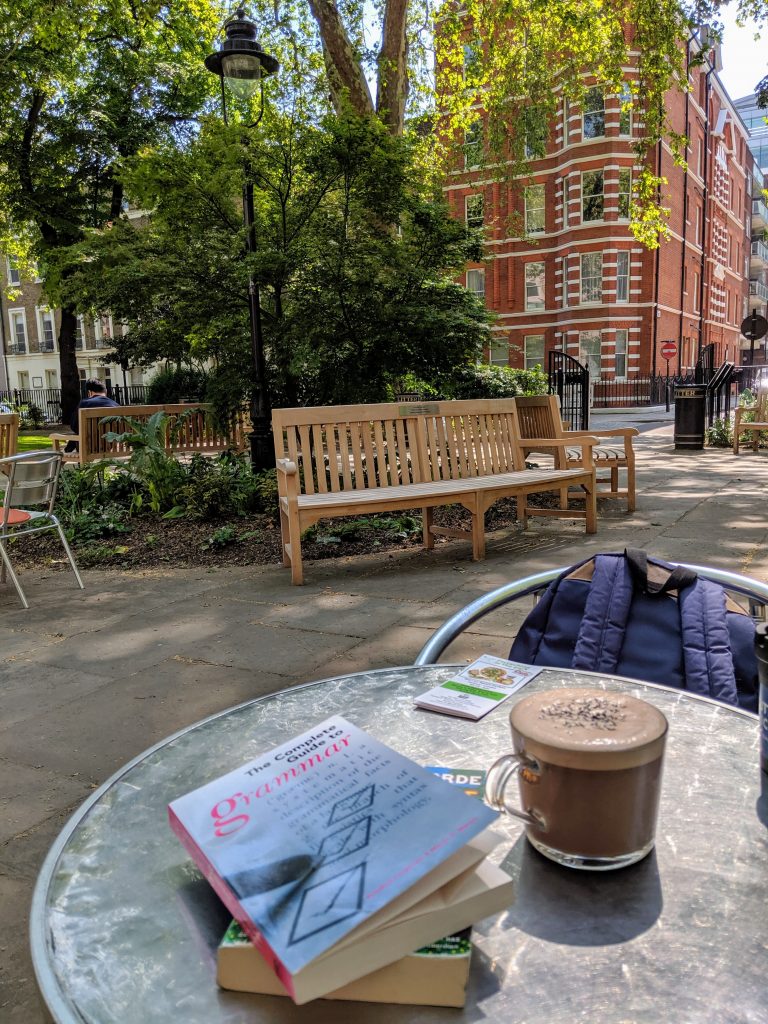 Pros: Located five minutes from Holborn tube station and in close proximity to museums and cafes, this small square offers a calm retrieve in the heart of the city. Brimming with history, which you can read about on the information plaques around the square, one can enjoy the mixture of nature and urban life. The square has a lovely cafe named Pistachios that accepts cards and cash. You can find seating outside in the summer days, but the cafe also has a cover and personal heater from the rainy days. The cafe has tables for laptop users, whilst the park offers benches if you just want to write in a notepad. This is another great place to social distance and was one of the first cafes to open after lockdown restrictions were eased.
Cons: There is no official WiFi in the park. I have managed to use the public Wi-Fi from Conway Hall before, but the connection is not very reliable. There is also no public toilets. The park is located next to busy offices so during the pre-COVID summertime the park can become very crowded. Currently, in the post lockdown climate, this park is a serene place for the summer offering plenty of coverage from the sun. In contrast winter in the park is always quiet but this may be due to the drab appearance from the dead trees.
Outdoor space- Lincolns Inn field
Pros: Tucked behind Holborn Tube station it is easily accessible. Lincolns Inn Field is located between LSE university and Sir John Soane's Museum, (worth visiting if in the area), the square offers a wide stretch of green to enjoy. The park is especially worth visiting during the spring and summer. It is one of the few parks in central London that allows members of the public to use barbeques during the summertime. Pre-COVID there was staff walking around the park offering advice on how to dispose of the barbeque amongst the many designated bins. Currently, I have not seen the staff surveying the area but the allocated bins for disposable barbeques are still being used. Aside from barbeques, the park offers a reasonably priced cafe which has now reopened. However, if you prefer to avoid the cafe you can utilise free picnic opportunities on the green. The surrounding buildings offer great majesty to admire, it may just inspire your next bestseller. Public toilets are also available on either side of the square.
Cons: No Wi-Fi. No areas to charge electric devices. The square can also get a little rough during the weekend and evenings.
The problem of chain Cafes
London has become monopolized by chains, even our beloved pubs are interchangeable, but the chains most prolific in the city are the cafe chains. Cafe Nero, Pret-a-manger, Starbucks and Costa are the most commonly found. With one chain cafe for every doorstep, I have ended up frequenting them to make use of the rewards points and of course the free Wi-Fi. Whilst I love an independent cafe I have come to enjoy the perks of chain cafes in the city. Furthermore, the majority of cafes that are open for business, as usual, are the chain cafes. Places like Nero and Starbucks have gone to great lengths to protect staff and enforce safety rules. As a general rule of thumb, I tend to wear a mask until I am sat down if I need to use the facilities or perhaps order another drink I will place my mask back on as a precaution for those around me. I have decided to list some cafes and bars based on what I found useful for writing pre and post the COVID-19 outbreak.
Chain – Cafe Nero
Pros: Nero offers a clean setting where the background music is a comfortable volume, enough to offer ambience but not a distraction. Thankfully, Nero has a great rewards system that can be used via paper or a mobile app. The app is especially worth downloading as you accrue bonus points per transaction allowing you to sometimes gain more than a free drink. There is also a good amount of sockets darted around the cafe for laptops. I particularly liked the Cafe Nero in Blackwells Bookshop, Holborn because you can browse through books and gain some inspiration. Sadly, this has not reopened since the lockdown. My personal recommendations would be Cafe Nero on the Seven Dials or the Cafe Nero in Old Compton Street. Both offer outdoor seating and great indoor seating with air conditioning.
Cons: Before lockdown, my local Neros were in Holborn and it could be tricky to find a suitable time to visit. The Holborn branches have a higher level of student clientele being situated close to LSE and The University of Law. Assuming students return next year this could be a returning difficulty. Whilst the studying atmosphere helped me to feel focused, it comes with its own set of issues. Finding seats during peak hours was particularly difficult so be prepared to set up camp if you arrive early. Furthermore, Holborn cafes have had increased issues with reliable Wi-Fi over the past year. Whilst this may not seem an issue if your writing in a cafe there are modern devices that require a decent Internet connection i.e a Chromebook. Currently, it is impossible for me to edit on my Google Docs in Nero. Thankfully, the Nero in Seven Dials seems to have excellent connection recently this could be lending to the lower level of clients in the store.
Cafe – Waterstones in Gower Street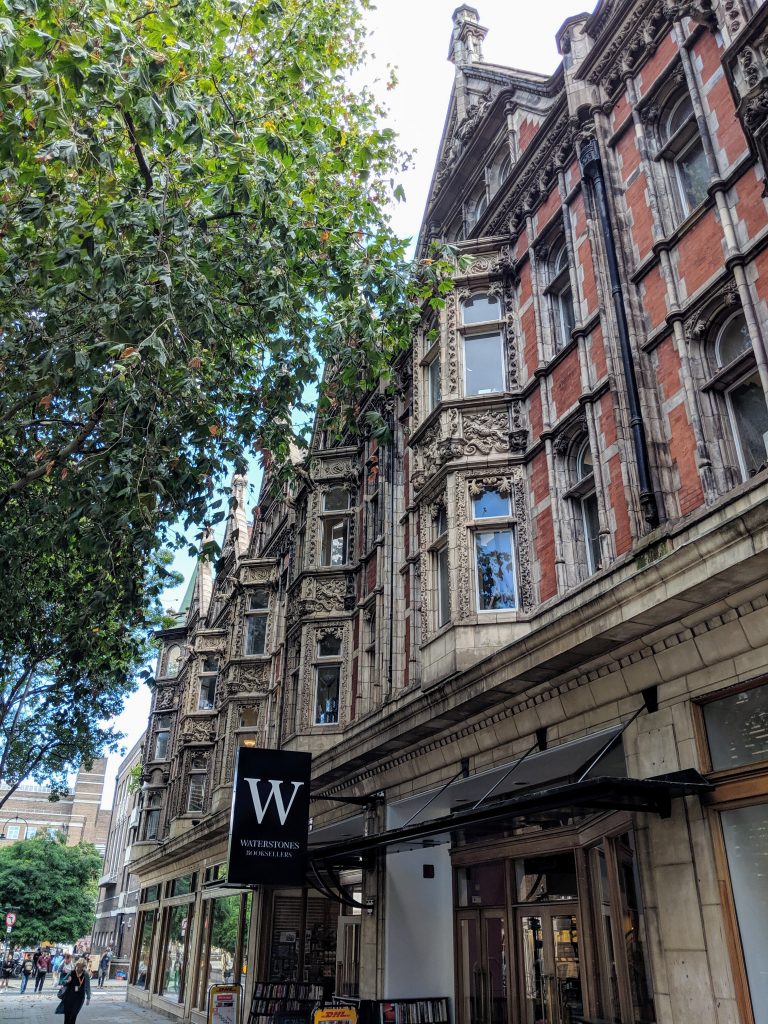 NOTE: Cafe Currently Closed!
Pros: If your writing then I would be surprised if you did not like Waterstones. I love browsing the books in Waterstones and in London, there is certainly a good variety of shops to pick from. Most are drawn to the Piccadilly store which has a fantastic cafe/bar on the 5th floor (5th view). This is certainly worth a visit and if it is busy there is also a smaller cafe on the ground floor. However, the Gower Street branch has a great deal more charm for me. The beautiful building that houses the bookstore is worth the trip alone. The architecture is simply stunning and there are plenty of floors to peruse. The cafe has moderately priced beverages and a good selection of seating choices on the ground floor, during the summer there is an outdoor seating area decorated with plants. If you are looking to study you can also escape to the 5th floor and sit amongst the medical books and write in silence. If you are in this area it is worth checking out the Museum of Zoology which is free entry.
Cons: There are always problems with the toilets in this particular branch. The issues I encountered varied from having no working lights in the bathroom, men's rooms were closed, or when open was just downright dirty facilities. Perhaps I have just been unlucky on these occasions?
Bar- Percy and Founders – Fitzrovia
Pros: Located on Goodge Street this cocktail bar has become my fanciful place for writing. Do not let the lavish interior and well-dressed space intimidate you! Despite being popular for daytime meetings with corporate guests, or popular for evening cocktails the staff is very attentive and friendly. Many times I have entered the premises undressed and explained I am just wanting tea. I will be directed to the designated area where I am able to enjoy the pleasant ambience of music and table service. They have sockets readily available and seamless Wi-Fi service. I often ordered the jasmine tea which is very tasty and reasonably priced. The staff was even friendly enough to refill my pot free of charge. If you fancy splurging out the bar menu offers a range of seasonal snacks that are easily accompanied by wine. The cocktails and whiskeys vary drastically on price so be certain pick wisely lest you're ready to splash out more money. Perfect in summer to escape the heat with air conditioning or alfresco style terrace dining in the shade.
Cons: There is no hiding this place is expensive and it gets busy with corporate meetings during lunch hours.
Camilla's Tearoom- Holborn
Tired of cafe's and overpriced milk, then you must swap it for a refined yet overpriced tea. I personally prefer tea and I adore the ritual of pouring tea from a teapot. There is a great selection of tearooms across London that offer mouthwatering cake selections and delicious herbal teas. My personal pick for writing is Camilla's tea room on the museum road (adjacent to the British Museum).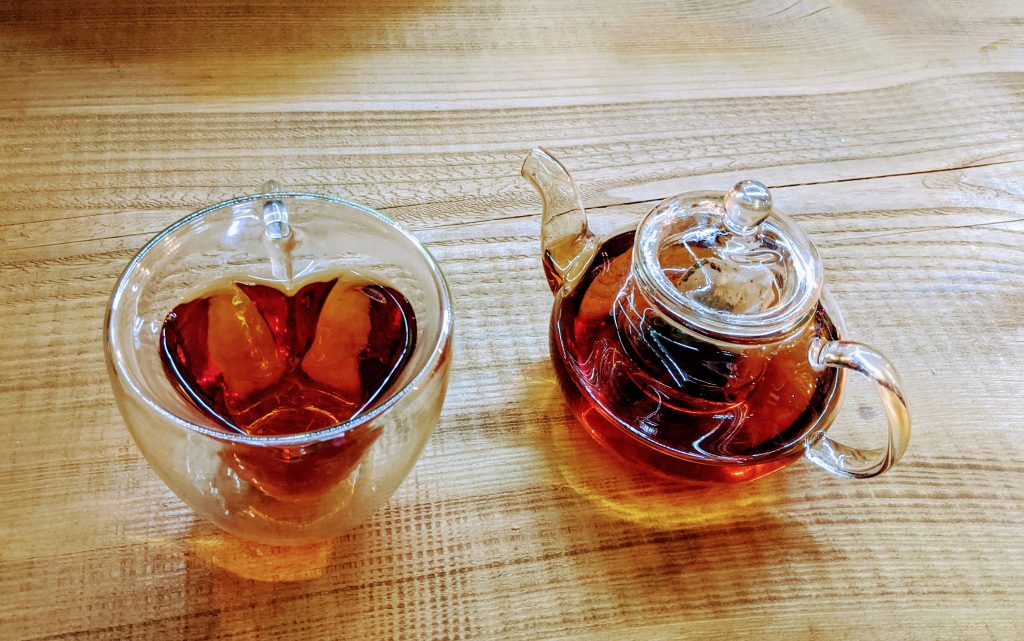 Pros: Moderately priced teas with a nice setting to write and relax. If you find crowds distracting, (which is a rarity these days), you can seek refuge in the basement floor which is considerably quieter. A nice outdoor seating area if you want to soak up the sun on those rare English summer days.
Cons: There are no plug sockets for electrical devices so it is better to write on paper. Furthermore, the tables are small so you cannot spread out much.
Libraries and Museums
Remember the time when living in a city meant you had access to a huge array of museums and libraries. Whilst some museums have re-opened operating under specific slots, we are a long way from writing in a library or museum. Nevertheless, I have decided to keep this section of the post under the hopes we will one day be able to return to this luxury.
Pancras Square Library – Kings Cross
Pros: The library is huge and hosts a range of events for the Camden council citizens. Although most events are currently on hold it is worth keeping an eye out and checking what they offer. There are several floors where you can grab a table and write in silence. The Library is clean newly furnished and equipped with modern technology. The library used to hold a monthly coding club for kids on the third Saturday of every month. Hopefully, this will return for parents looking to expose their children to coding.
Cons: Pre-COVID the library was very busy with families during weekends.
Holborn Library
Note: Currently Closed
Pros: Although this library may not hold the architectural grandeur of the British Library, you can be certain to get a seat and find a good book. Most Libraries offer exceptional Wi-Fi and have you can use the library computers if you do not feel like lugging your laptop. I have been frequenting the Holborn Library lately and it has a small and cosy atmosphere with plenty of space to set up camp.
Cons: The library itself needs refurbishment.
Peckham Library
Pros: If you are based in south-east London the Peckham Library is one of the best libraries in the area. Its contemporary building houses a large selection of books and looks modern and clean. This library was a personal favourite of mine when I lived in East Dulwich. The library is located in the heart of Peckham Rye amongst the local markets and hipsters bars.
Cons: Peckham can be rowdy at night and feel unsafe to walk around. I suggest going early afternoon.
The Welcome Collection Library – Euston
Note: Currently Closed
Pros: The museum houses some unique artefacts as well as some creepy exhibitions, one of my personal favourites being the dentistry exhibition entitled Teeth. However, one of the highlights of the museum is the library on the top floor. I find the library reminiscent of the high school library in Buffy the vampire slayer. For this reason, I enjoy writing sci-fi or fantasy fiction in this setting.
Cons: Only a few tables available to write.