As told from the son of Eddy Huntington
My names is James Huntington, I am a published author who currently lives in New York City. I am also son of Eddy Huntington. His famous hits include "USSR" , "May Day" , "Up and Down", and "Meet My Friend". His album Bang Bang Baby was released in 1989. Despite being born in the North East of the UK my father's music was popularized in Italy and throughout Europe during the 1980's and into the 1990's. He has performed in many venues around the world with some of the most iconic singers of the 80's, as well as meeting budding stars like RuPaul. His whirlwind career promptly ended in the 89 when he left the music industry to peruse a teaching career in primary school education. His life changed again in 1991 he became a dad for the first time. For the formative part of my childhood and teens I was an only child.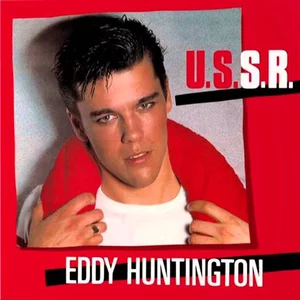 Growing up my dad approached his music career modestly and although we sometimes played his songs in the house it was rarely a talking point. In fact, I often became embarrassed whenever family members mentioned his singing career. The 1980's fashion and Euro Beats did not match the late 90's and early 00's styles. Often my cousins and I were quick to jest the cheesy Euro Beats. What didn't help matter's is that I bare a striking resemble to my dad, with the exception of my eyes and nose which are inherently my mother's. I would interpret his corny dance moves as a reason for me to be mocked. For this reason I would rarely mention the fact he once sang professionally.
It was only when I grew old enough to attend music tours with my dad that I realized just how impressive his career is. I would sit in the backstage watching him perform with awe. On rare occasions we jetted to faraway countries like Mexico. Furthermore, I began meeting incredible 80s icons like Boney M and Belinda Carlisle. Unfortunately, at the time I had no concept of just how big these performers are especially in the height of there careers.
By the time YouTube became mainstream I was able to enjoy watching music videos of my father without cringing internally. During my time at university I would actually show the videos to my friends with a sense of pride. There was something inspiring about his brief fame that enabled him to travel the world at such a young age. Furthermore, people seem to enjoy the retro aspect of his music.
Music was always a topic of conversation with my family. My dad walks through life like a walking jukebox. I tended to gravitate towards musical theater and the arts and at some point wanted to follow my father's footsteps. During childhood I envisioned becoming an actor, a dream which slowly deconstructed the older I became. My voice changed and I realized I wasn't like other children. How could I portray the roles associated with most male character's when I wasn't the typical boy. By the time I was a teenager I came to terms with my sexuality and my dreams shifted towards writing. Creative writing remains the only place where I feel in control. I can become many character's and I can act out the roles in my own mind. However, acting and singing still lingers in my soul. Both my mother and father have such a keen interest in music and theater that it remains routed in my existence. I've since worked in publicity with Broadway productions where I can enjoy the arts in all it's glory.
Coming out as Gay was surprisingly easy. My father and my mother instantly accepted the fact I was gay, and that love and acceptance enabled me to find happiness. Although, I'd see my dad less following the divorce of my parent's, his music kept me connected to him and allowed me to keep aspiring for more in my life. I still tried to follow in my father's path by moving to London as a teenager. My hopes at the time was that I too could find my dreams in the big smoke. I similarly wanted to go out into the world and make my own mark just as he had done.
Despite a happy life in London I often felt overshadowed when comparing myself to my father. He'd lived many different lives, including moving to Thailand for two years. In my early 20's I had only made it as far as South London. Regardless of the fact I had a steady income and a happy relationship I often felt like a failure. My career in writing never seemed to launch and after trying my hand at many administrative and clerical jobs I felt even less accomplished.
It's worth mentioning that my family never drew comparisons between me and my dad. It was me who constantly kept wishing to be more successful or more intriguing. This also extends to my mum. My mother is a larger than life personality that tends to be the topic of conversations. Her stories are often so amusing that people cannot help but smile as they mention her name. Both of them had lived a variety of lives that made me long to have my own adventures.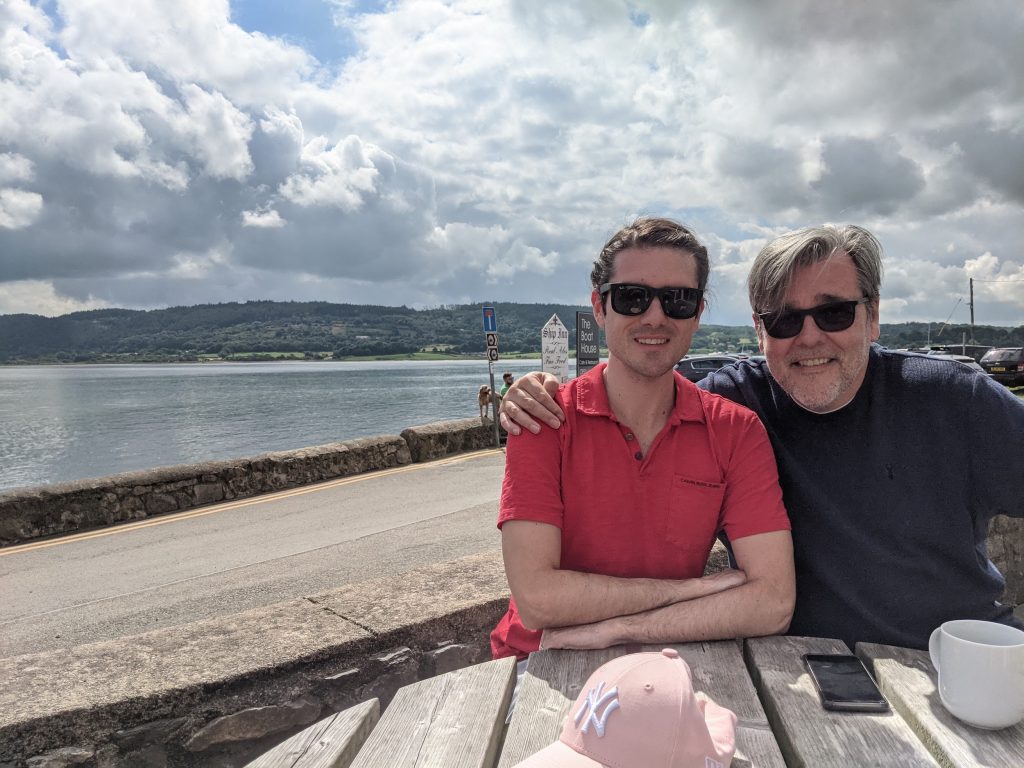 It was only after marrying my husband in 2017 that I slowly stopped comparing myself to my family. My goals became clearer during this time. I wanted to become an author and move to New York City. Living in the USA was unique to me personally. It is my dream. My parents never had any strong association or bond with New York. Somewhere in my youth I'd created a romanticized vision of New York City, and that dream never faded. During 2017 neither being an author or moving to the United States felt possible. 5 years on I am writing this blog in my New York apartment with my book staring at me from a nearby shelf.
In conclusion, being the son of a Euro Pop Star from the 1980's is a fun and interesting life. His career forced me to constantly go out of my comfort zone and fostered my creativity. I will always be grateful to my dad and my mother for their constant support and love. The older I become the more I love to watch music videos of my dad, or hear him talk about his career. I also enjoy watching how my teenage embarrassment now exchanged itself onto my younger siblings. My dad still sings music everyday, but it is rarely anything from the modern era.